Welcome to part 2 of 7 things. If you haven't read part 1, it isn't necessary, but it makes sense. Why would you start at chapter 2? Why would you read Catching Fire without reading The Hunger Games first? Well, it's your life. But in case you are coming here first, let me give a quick synapsis.
In part 1, I bring up 7 Things by Miley as per her breakup. I explained my breakup and listed the 7 things I hated about my company, much like Miley does about Nick, allegedly. Now you are up to speed.
They laid me off. Sure, I was going to leave, but I wanted it to be on my terms. I want to be clear, too, that I will not be returning to big tech. The reasons outlined in part 1 seem to be reflect across all big tech. Like what Miley stated in 7 Things, there were many great things about being in that relationship. Way too many to name. But I wouldn't do it right unless I state 7 things I like about you (working at big tech).
1. The money.

An embarrassment of riches. Healthcare is poor. They have slim margins. People are always suing them. The COVID-19 pandemic has hit them hard. Their workers are stressed, burnt out, and leaving. Yes, generalizations all over the place here but when it comes to paying people a lot of money, big tech has the edge. I saw an intern's paycheck once; he made more money than I ever did as a nurse in a level 1 trauma emergency department. An INTERN! My recruiter asked me what I was making at the hospital I was working at. I lied and told him $20k more than I actually was. His exact words were, "We are going to make you an offer that will blow away that amount," and they did, so I ran.
2. The relocation.
Not only did they throw a bunch of money at me, they offered me a heck of a relocation payment. My wife and I would have never considered moving across the country for the sheer fact of the cost and labor of moving. I hate moving. I hate packing. I don't like having to find a new place and the cost is outrageous. Enter the offer. "We fly you and your wife out, put you in a hotel, assign a personal guide to help you find an apartment. When it comes time to move, 3 days before leaving, we will send a company to pack and ship everything you own. Then we will offer your spouse free job service." It was amazing.
3. Happy Hours.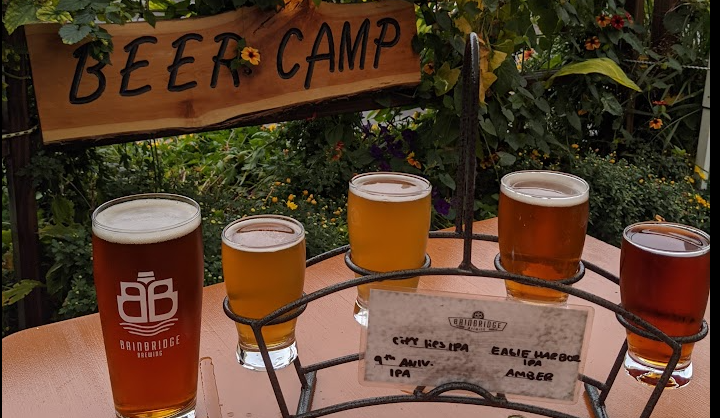 Previously, the concept of work happy hours involved you and some coworkers getting together after work and hoping no one orders top shelf because we had to split the bill. Not here. Happy hours were actually part of work. Fully funded by the department. Top shelf beer, liquor, foods, and entertainment. Within my first week we were on a boat on the lake drinking free beer. Within my first month Whiskey Wednesday became a regular concept. I took over these happy hours to use my credit card for the points, $500 every Friday was normal. We ate and drank very well. Heck, at the hospital, we were lucky to get free ice cream when we hit high customer satisfaction scores on Press Ganey or NRC Picker.
4. The free stuff.
Ignoring liquor, food, and events—as they were part of the happy hours—another embarrassment of riches was the free stuff we got on the regular. Free Starbucks. Free passes for public trans. Free (up to a certain amount) parking, Uber, Lyft, cell phone bill. Free swag. Oh my, the amount of free swag—hoodies, t-shirts, cups, tumblers, mugs, notebooks, socks, computer paraphernalia. I even got a pair of jeans and a sports bra for my wife (yeah, strange).
5. The people.
I'm both an introvert and an extrovert, an ambivert. I have an outgoing and it worked in my favor. I worked with introverts in data scientists and software engineers. One of my superpowers is the ability to make people feel welcomed and get them out of their shell, which I thrived at doing so and people enjoyed that. I worked alongside some super intelligent folks, partied with some very funny individuals, and connected to people who I would have never met in the healthcare industry.
6. The prestige.
Let's face it, it is pretty amazing telling people I worked in a large tech firm and that I am still a registered nurse. It flabbergasted many, prompting the question, "Are you doing nurse activities at X?" To other healthcare workers, I come off as leaving the bedside to an ultimate position in big tech. My healthcare prowess amazed other techies. I am honored to have worked there, to put it on my resume. I'm glad it's over and am actually sad that it derailed my career trajection, but in no way do I regret it.
7. Make me love you.
Much like Miley in her song, I have to same 7th reason for why I hated and loved working in big tech. I had a lot of fun. We accomplished so much. The idea of disrupting healthcare and healthcare adjacent products and programs was amazing. But alas, my time came to an abrupt end.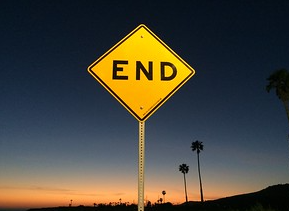 Like here.